Bio-Dentistry for Your Smile
We'll give you something to smile about!
Contact Us
Dr. Mario Alejandro
Montoya
Doctor in Dental Surgery
Dr. Mario Alejandro Montoya
directs the Good Samaritan Dental Office.
President and CEO.
Dr. Mario Alejandro Montoya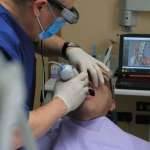 can be restored in polymers (resin and composites) that are mercury free. These resins are natural color, like real teeth and much prettier and natural looking. They are also as resistant as silver fillings.
are all done in our offices by the doctors, giving you complete computerized service of your gum treatment. We use the latest techniques to treat your gum bleeding and bone loss problem.
we manufacture the bridges and crowns special for you with the best laboratories and best materials. Our experience of more than 20 years in the manufacturing of crowns and bridges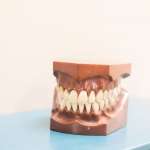 Department can offer you the best treatment for many years to come. All oral reconstruction by way of dental implants require a work group that is well trained and dedicated with much experience in the oral implants field and that correspond in giving total security to all our implant patients.
Enjoy the variations of our all our oral hygiene beauty products.
COMING SOON!
…is a revolutionary tooth whitening procedure. It's safe, effective and fast – very fast. In just over an hour, your teeth will be dramatically whiter. Zoom! Whitening is ideal for anyone looking for immediate results. The convenience of Zoom! in comparison to days of wearing trays and gradual whitening makes it the perfect choice for the busy individual
We Build confidence
and deliver outstanding results
Dr. Mario Alejandro Montoya
Dr. Mario A. Montoya is a professional that without doubt will help you regain confidence and security in yourself with a beautiful new smile. Dr. Montoya's experience in surgery and in prosthetics reconstruction of dental implants will show you how to experience each process part by part until ending each stage of the task completely and well explained. You will be able to regain trust in yourself, your self-esteem will come back without the fear of seeing yourself without teeth and you will be able to eat without being worried about your dentures.   
The confidence of your new smile will offer you a more pleasant life full of trust and self-confidence.
We'll give you something to smile about!
Dr. Mario Alejandro Montoya
Dr. Mario Alejandro Montoya directs the Good samaritan Dental Office. President and CEO.
Administrative Office Assistant
Betty is in charge of keeping accounting books for the company, also coordinating all inventory and supplies accounts. She keeps all files organized and mail in order.
Robert  will make sure you understand how to keep your teeth, clean and explain clinical procedure as deep cleanings, periodontal treatment and whitening your smile.
Ayuda a los nevesitados. un extracto de la historia aquíAyuda a los nevesitados. un extracto de la historia aquí